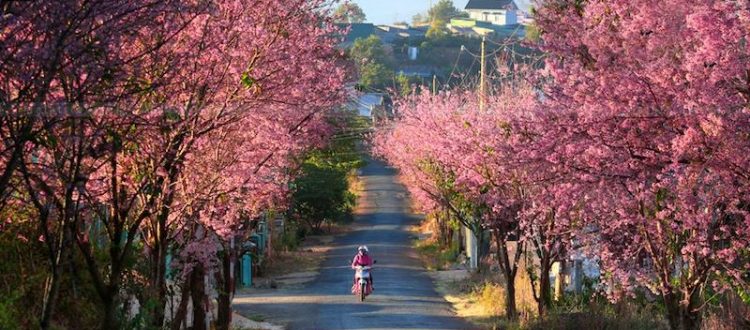 What is the best month in Da Lat?
Visit Dalat? What is the best month in Da Lat? Surely that is the question that every visitor wants a solution before coming to the city of flowers?
Dalat – the capital of Lam Dong province, a place that is in favor of nature, gifted with a lot of scenery, beautiful tourist attractions and with mild weather, cool and pleasant. Today is a great place for visitors to visit every year. So which month is the most beautiful month?
Da Lat spring tourism
Spring is the season of cherry apricot blossom – from January to April every year, the cherry blossoms boom with a pleasant weather, scenery. Mai cherry is the pride of the people of Da Lat and will certainly leave visitors unforgettable memories with his island blossoming brightly on both sides of the road, especially along Tran Hung Dao street along the Cadasa ancient mansion. Lake Xuan Huong Lake, …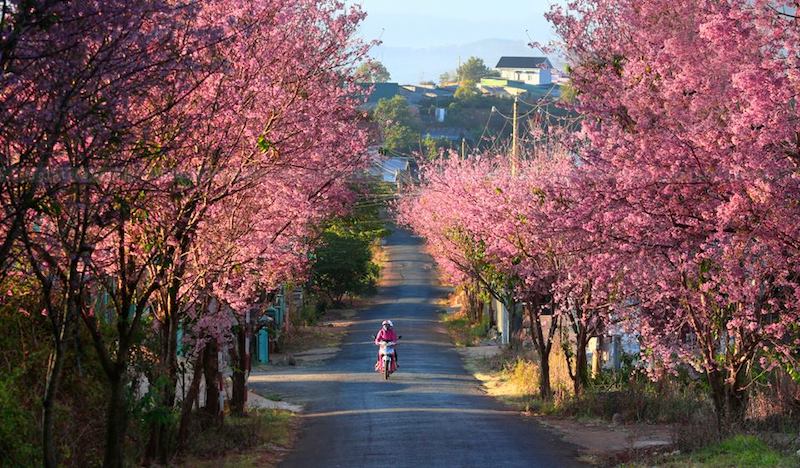 Cherry blossom apricot blossoming along the road of Da Lat
Da Lat summer tourism
It is from March to May, the whole city will be filled with purple phoenix flowers, bring a romantic space, poetic for visitors to come here.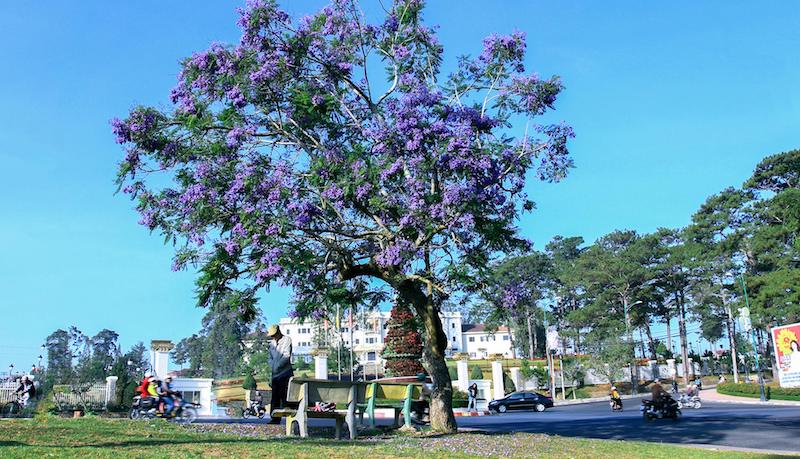 Da Lat dreamed in the purple phoenix flowers
Also in the summer months, from August to 10, Dalat often appear the rain suddenly, so you remember to bring raincoat or small box to not take photos to your trip offline. Or you can go to the cafes sipping a hot cup of coffee and watch the scenery under a romantic rain.
Da Lat tourism opportunity end of winter
This period is from October to December with the characteristic cold head cold winter, the air is cold, and the time of wild flowers bloom beautifully.
Which month is the most beautiful month?
Which month is the most beautiful month? It is difficult to answer this question most fully, Dalat season is beautiful, each season has a different beauty, you can go any season you like.
However, the best time to go to Da Lat is from November to March, late autumn and winter spring start. In late October and early November there are wildflowers, blooms of cherry blossom and many other flowers, and the weather is also the best in the year.
In February, in Dalat, there is a flower festival held every two years in even years on the occasion of Tet. If you like the atmosphere is busy and crowded you should go to the weekend to feel the full pace of life in Dalat.
With the above article, would have answered the full question of the most beautiful months? For those who have plans to travel to Dalat and to travel more smoothly, you can refer more articles about travel experience Dalat.